Is pain limiting you in living a healthy and active life?

Are you committed to transforming your body inside and out?
If you answered yes to any of these questions...
Treat Yourself to a Simply Energy Healing Session
Fabiana Donati

I was inspired by my mother's healing touch as a child. Mom would massage my hands, feet and back when I was sick, nervous or frightened. Her touch motivated me into a career in holistic therapies and to study different modalities in the UK and USA. Through the years I have helped many clients recover from chronic pain with MASSAGE, REFLEXOLOGY, REIKI and MELT.
Travelling Therapist - 6 months in USA- 6 months in Europe
ARCB Reflexology Certified - ITEC Massage Certified - Japanese Reiki Master Certified- MELT Method Certified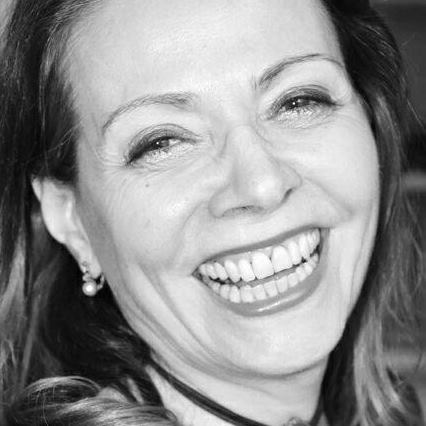 At Simply Energy we are dedicated to your Physical and Psychic Well-Being. We want you to honor your Body, Mind & Spirit, and will guide you in the ideal methods for you to use in order to support your body's ability to balance and heal itself.

We invite you to try the following modalities which we have found when combined with Reiki will increase your strength and improve the overall effect and speed of your healing.

At Simply Energy we believe that every patient is special and deserves to be helped, treated and advised in order to feel totally at ease and gain the immense benefits of our healing treatments.

Don't put relaxation, reduce stress and pain-relief off any longer. Call today and allow yourself to a wonderful therapiutic healing experience.
Our Treatments:
EFT - EMOTIONAL FREEDOM TECHNIQUES
MELT Classes One on One or Groups
REFLEXOLOGY - HANDS - FEET - FACE - VRT Reflexology, Father
Joseph Reflexology, ART Reflexology (Advance ReflexologyTechniques), Nerve reflexology, Ayurvedic Reflexology,
Meridian Reflexology.
REIKI Treatments
Reiki Trainings: Reiki Level 1, Reiki Level 2, Reiki Level 3
Chakra Balancing with Reiki, OHM Tuning Forks and Quartz
MELT WITH ME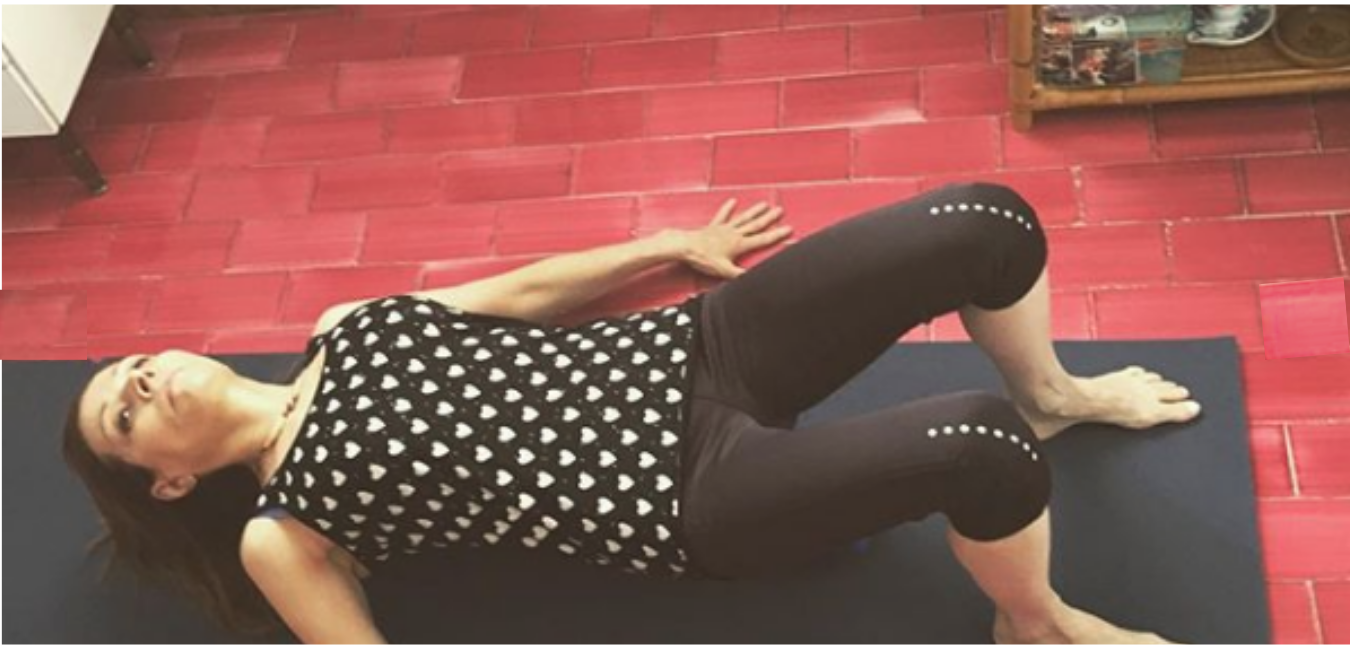 Learn how to quickly rehydrate connective tissue while allowing the body to release long-held tension. MELT techniques rebalance the nervous system regulators and boost up the body's natural healing and repair mechanisms.
Through easy, precise movements and techniques, MELT helps erase the "Stuck Stress" caused by repetitions from daily living-the cause of most common aches, pains, and chronic symptoms.
MELT is not just for people with pain. MELT is for everyone. MELT's whole-body approach creates a healthy, stable body that is efficient at rest and play.
MELT is for anyone who wants to slow down the aging process and live better, longer lives.
MELT addresses common issues such as:
DIFFICULTY FALLING ASLEEP OR STAYING ASLEEP
DIGESTIVE PROBLEMS
MIDDAY FATIGUE
BLOATING OR WEIGHT GAIN
VISIBLE SIGN OF AGING
CELLULITE & WRINKLES
ACHES & PAINS INCLUDING HEADACHES
TENSION & STRESS
MELT Improves your:
FLEXIBILITY & MOBILITY
POSTURE
RESULTS FROM EXCERSING
SLEEP & DIGESTION
OVERALL WELL BEING


If you are an athlete or just love sports MELT Improves Athletic Performance, Increases Range of Motion, Core Strength and Joint Stability.
Let me help you Transform your body from the inside out.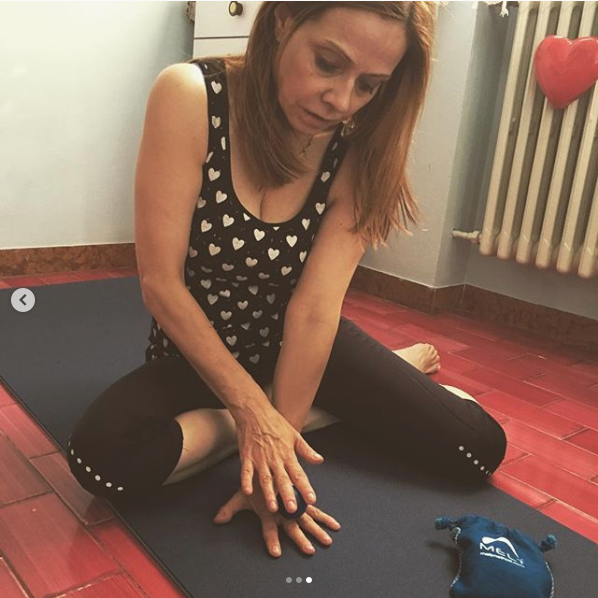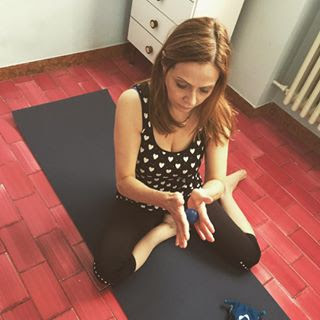 What Our Clients Say About MELT
"I have been suffering with Parkinson's for many years; M.E.L.T helped me in regaining strength and keeping the tremor under control. The tremor dropped so much that I am so grateful, and I advise everyone to try MELT and Reiki."

LEA LEHRMAN
"Miss Fabiana Donati treated me with MELT for a congenital problem I had in my back. I must admit MELT helped me in getting out of pain almost immediately and bring my body back to his ideal state. I am really grateful for this new technique, as it has been the only one that helped me with this issue. I thank Fabiana for all the precious help she gave me. "

MARCO MARINI
REFLEXOLOGY - HANDS - FEET - FACE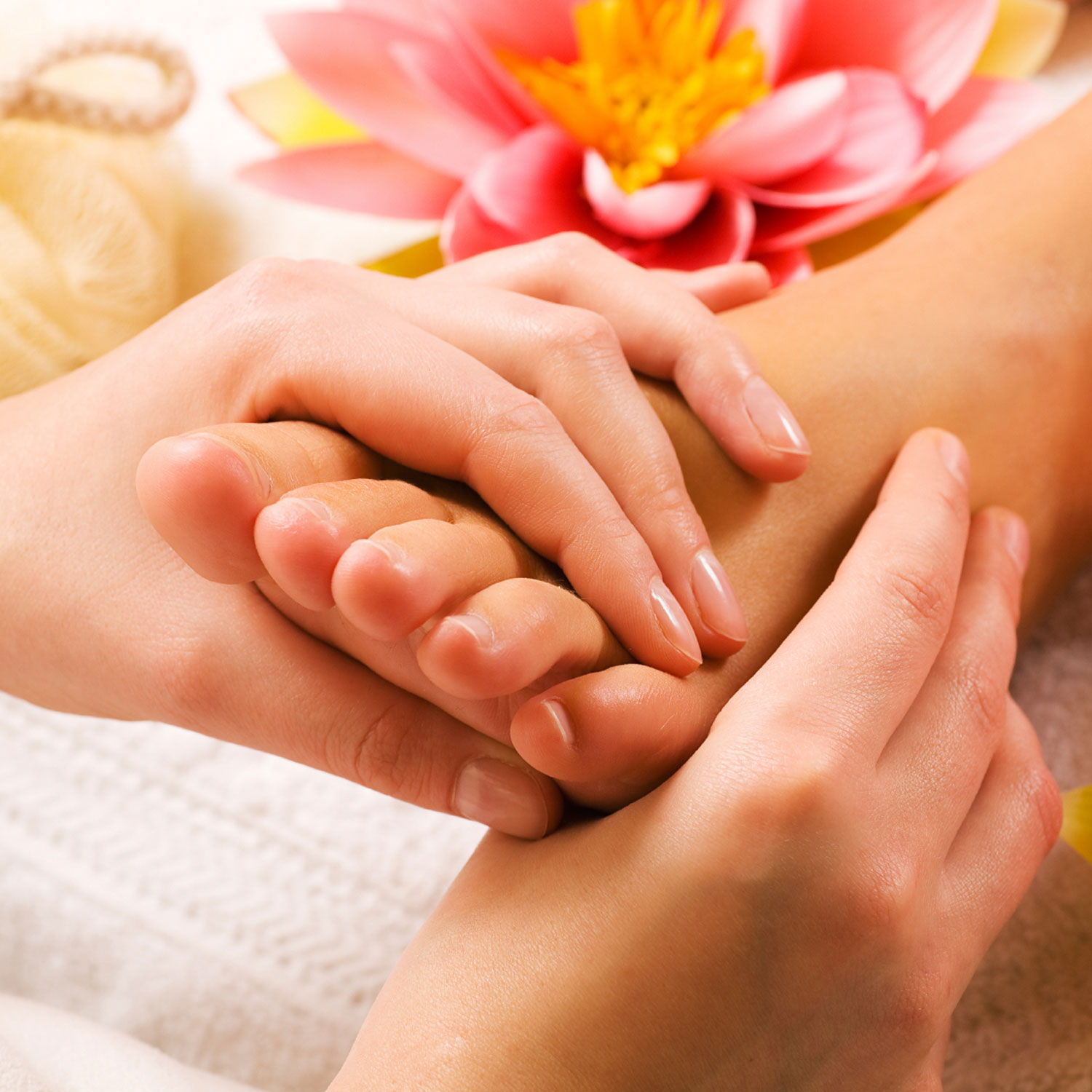 Reflexology is a fascinating science and a gentle yet extremely effective form of therapeutic health care. Reflexology is based on Physiological and Neurological study. The Reflexologist artfully work the feet, hands and outer ears with potent relaxing and rejuvenating" thumb walking" techniques which address the whole entity (body mind and spirit). To the body these extremities are specials as they each contain a lush quantity of nerve endings stemming from our brain and spinal cord. It is generally agreed among Neural Scientist that stresses cause irritating chemicals to accumulate around nerve endings. As a result of these accumulations, Bio-Energetic Energy is slowed, which may in turn affect related body part to suffer and consequently affecting function. Reflexology moves and release stagnant energy and support the homeostasis process.
BENEFITS OF REFLEXOLOGY
Headaches including migraine - Arthritis and Rheumatism - High or low Blood Pressure - Backacke and sciatica - Stress -Allergies and Sinus problems - Carpal Tunnel Syndrome - Constipation or Diarrea - Insomnia - Overcoming addictions and weight loss - Asthma - Depression - Acne and others skin problems - Fractures - Fatigue, Auto immune diseases - Menopause - Tinnitus - Vertigo and much more
"Fabiana has volunteered, for six years, at the Initiative for Women with Disabilities at the NYU Langone Medical Center doing Reflexology on participants with physical disabilities. Fabiana is an incredibly kind person who offered to volunteer on her day off at our Center. As one participant said after receiving a session from Fabiana, "she helps me feel refreshed and relaxed, I have never felt so good as I do now!" Fabiana 's positive energy and love for life are magnetic and she brings this well of joy into a practice that will awaken and inspire everyone around her."
CONNIE LAM, Program Manager
"I am a dancer and three years ago I tore a ligament in my left knee. I had to stop dancing and use a cane for walking. Fabiana helped me with VRT Reflexology, after few sessions I was able to walk without the cane and very quickly I was dancing again. I strongly recommend anyone to try VRT or any other modality that she offers."
MARIA SMITH
EFT EMOTIONAL FREEDOM TECHNIQUES
EFT Is a powerful self-help method based on research showing that emotional trauma contributes to diseases. Clinical trials have shown that EFT tapings are able to rapidly reduce the emotional impact of memories and incidents that trigger emotional distress. Once the distress is reduced or removed, the body can often rebalance itself, and accelerate healing. EFT uses elements of Cognitive Therapy and Exposure Therapy, and combines them with Acupressure, in the form of fingertip tapping on 12 acupuncture points. Clinical trials have demonstrated that EFT is effective for phobias, anxiety, depression, posttraumatic stress disorder, pain, and other problems.
REIKI
Holistic Healing Art form rediscovered by Doctor Mikao Usui who founded the Usui System of Reiki that is practiced today. Reiki ancient healing technique that involves the channeling of energy by a qualified practitioner to a recipient with the laying on of hands over affected body parts to restore emotional physical health and well-being. Reiki is an antique Japanese Therapeutic Technique used to reduce emotional stress relieve body pain and facilitate healing from a physical or mental illness.

Neuro Surgeon Clinton Miller prescribes Reiki sessions to his own patients. Portsmouth hospital in New Hampshire also believes that Reiki has medicinal value. the hospital has 20 employees who are trained in Reiki and have given over 2000 Reiki Treatments inside the hospital.
ESSENTIAL OILS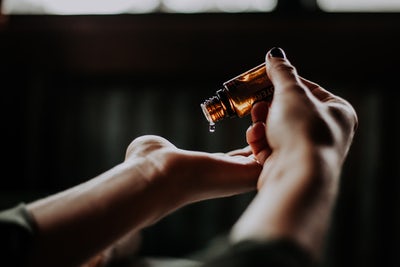 Benefits of Essential Oils
1. Stabilize Hormones
2. Enhance Immunity & Fight Infections
3. Support Digestion
4. Boost Energy Levels
5. Enhance Brain Function
6. Reduce Stress & Anxiety
7. Relieve Aches and Pains
8. Relieve Headaches and Migraines
9. Promote Restful Sleep
10. Boost Skin and Hair Health

Essential oils are extremely helpful in decreasing stress and promoting happiness, before a session I love giving my clients a whiff of lavender oil to help them relax or I just put few drops in a diffuser.

Essential oils have been used for centuries in various cultures around the world for therapeutic and health purposes. The reason being is that they have antidepressant, stimulating, detoxifying, antibacterial, antiviral, and calming properties, and have begun to gain acceptance as a natural, safe, and effective therapy for several ailments. This popularity is also because essential oils can be used for a variety of things from aromatherapy, household cleaning products, personal beauty care and natural medicine treatments. The aroma of the essential oils when being diffused in the air travels into the nasal cavities soothing and relaxing the body mind and spirit. Essential oils are powerfully effective resource with many uses and benefits, from health, wellness care, beauty care, pain relief, emotional healing and much more.

Essential Oils & Sound
I love to diffuse EO in the room while the sound of a powerful mantra Nam Myoho Renge Kyo is resonating in the background. The vibration of sound and the aroma of the essential oil have an enormous potential for healing. Using sound while diffusing essential oils, helps the body, mind and spirit relax while enjoying the massage, reflexology, reiki, crystal therapy or any other modalities. Sound prepares the body and allows it to be more receptive.
CRYSTALS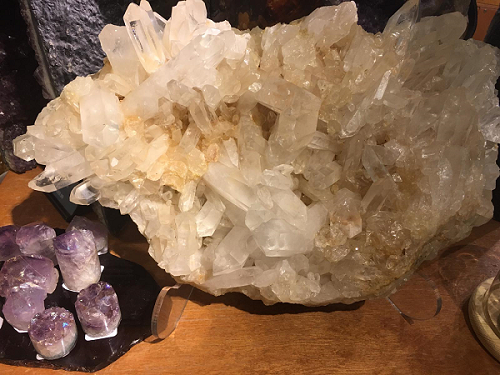 Crystals have their roots in ancient civilization and they have been used for thousands of years. Each crystal has it's own energetic vibration. Quartz Crystals have the ability to store, absorb, regulate and release enrgy both within itself and within the energy field that it comes in contact with. It is believed that holding a piece of Quartz in your hand double your biomagnetic field. Quartz is the Cristal that is constantly working away, cleansing and regulating the energy around it - your energy, the energy of your plant, pet and even other cristals. That is why I love Quartz.
Quartz can be added to any modalities and has the following benefits:
Balance your Chakras with Reiki, Quartz and the Vibrational Healing from OHM Tuning Fork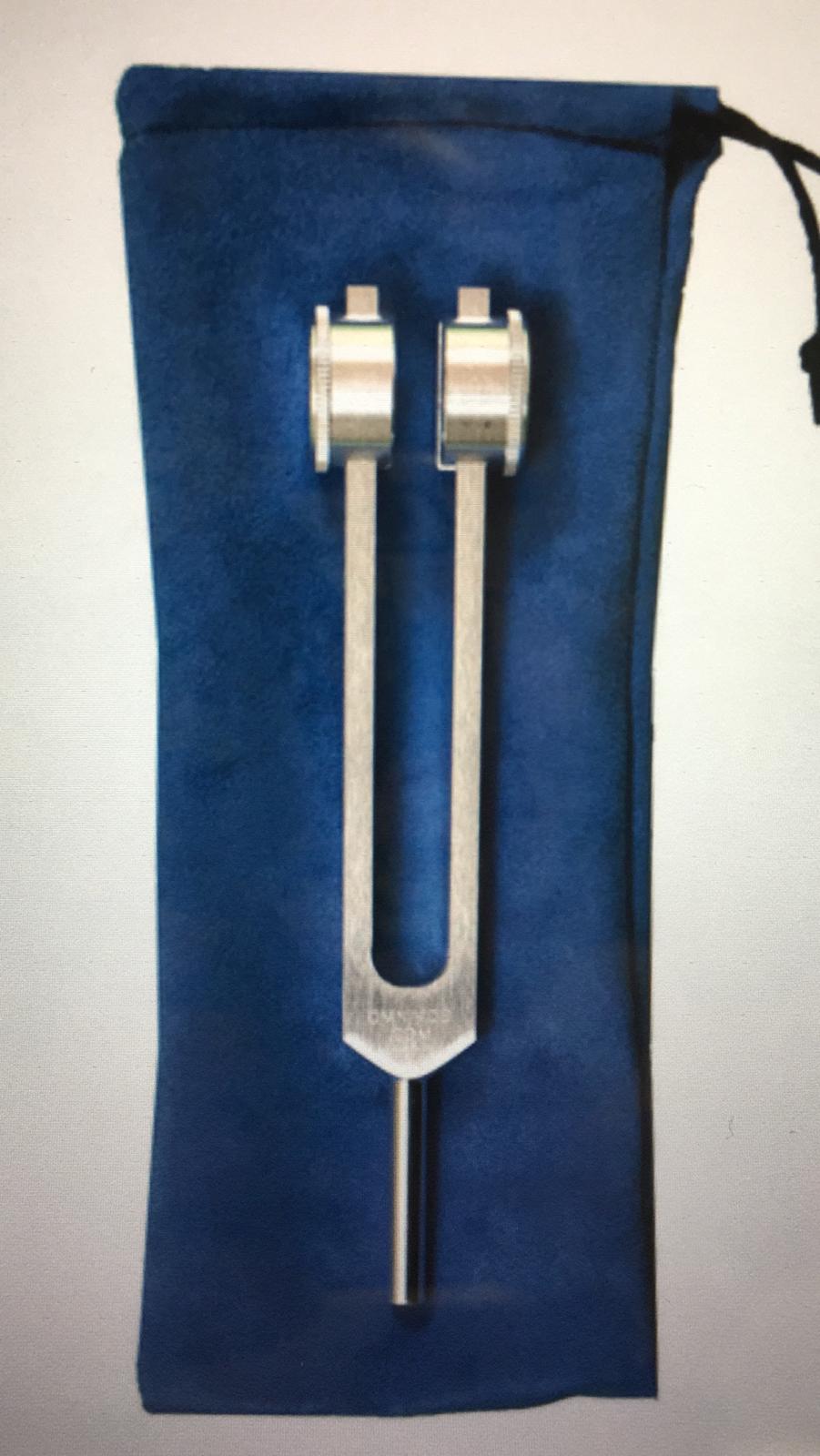 VIBRATIONAL HEALING WITH OHM TUNING FORK
Every substance is energy and it vibrates to a specific frequency, when we use rich, clear, ringing vibration or sound, we can restore balance where needed. By using Tuning Fork vibration and resonance, we generate an atmosphere for self-healing. Modern medicine is geared to treating symptoms, rather than discovering and treating the cause of the dis-ease. This means a persons energetic system (physical, emotional, mental and spiritual - PEMS for short) is still not addressed. Vibrational Energy works with the energy systems of the entire body, or the organ/s that are in distress and causing dis-ease. This would involve working with the chakras, the reflex zones on the feet or hands of the affected area (as is done with Reflexology), the emotional energy zone. A crucial factor to consider is that when the connection is subtle, there is greater potential for an intense change in your energy and health.

What is the significance of a "subtle" connection? There is an increased effect based on the distance from the treatment area to the organ in distress. So, working on the foot reflex zone to affect change in the heart has a more powerful effect than working directly on the heart. This may seem counterintuitive but compare it to something like a seesaw that has a long board with a fulcrum in the middle. Imagine the fulcrum as the area you want to address. With a seesaw, the board directly above the fulcrum barely moves, while the ends which are the furthest away, move dramatically. Putting that principle in terms of Vibrational Energy, the farther away, or the more subtly you address a part of the physical body, the more potential for a major shift in that part of the body.

The whole body can be treated reflexively by using Tuning Forks on specific locations on the foot. In addition, stimulating these points with Tuning Fork helps improve circulation and enhances the flow of energy. Working reflexively with Tuning Forks is an excellent method for those who are unable to tolerate direct contact or touch on a specific area of the body due to oversensitivity (like ticklish feet).
Destress Massage
This type of Massage is a combination treatment that include Essential oils, Quartz and Swedish Massage.
Destress Massage benefit anyone. This type of massage assists in releasing stress from Muscles as well as the Mind and Soul.
It is perfect for increasing your Blood and Lymph circulation releasing tension.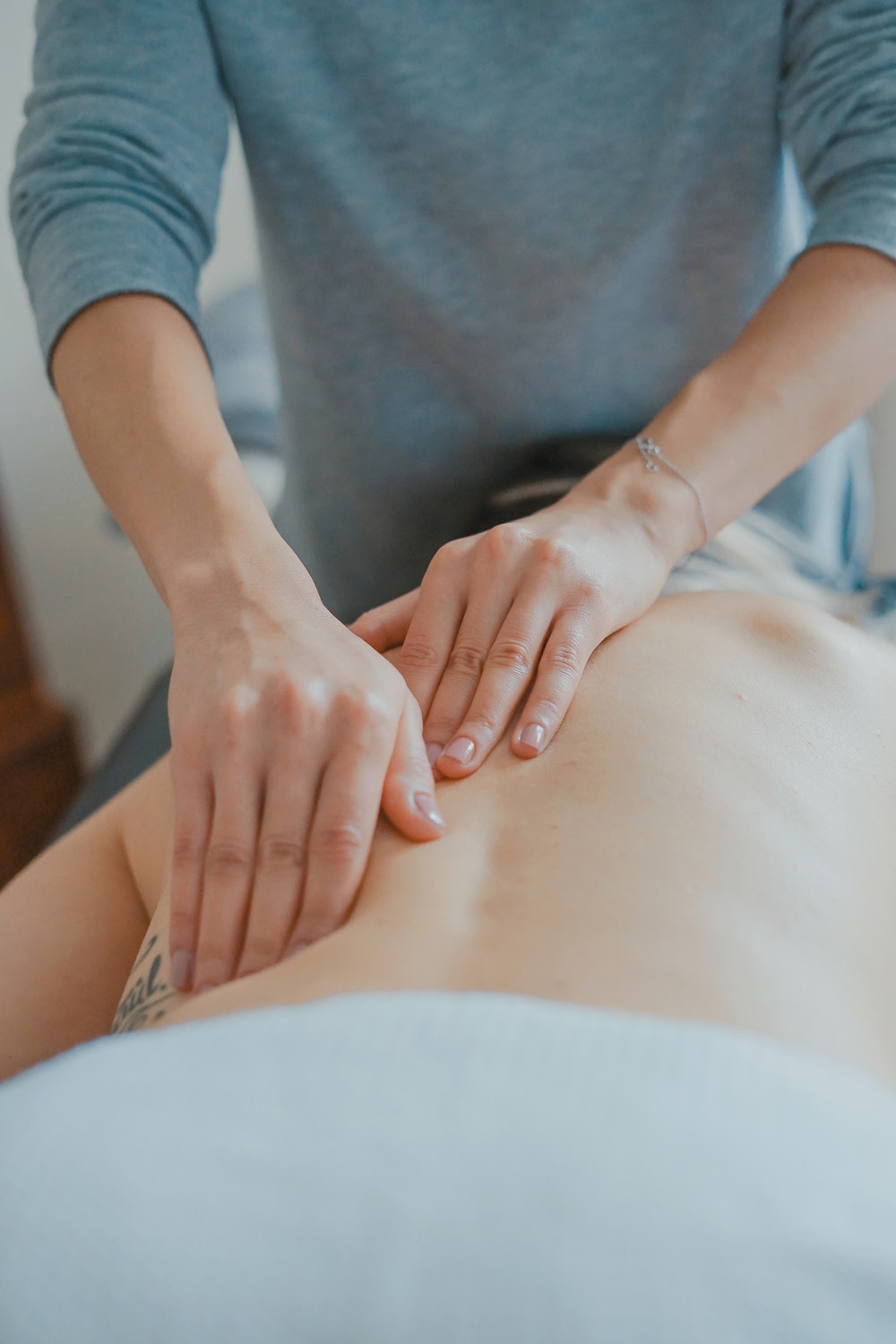 Contact Us
The fastest and easiest way to schedule your appointment is to fill up the form below or to send a text to (646) 229-7339 and I will email you or call you back to schedule an appointment.
If there is anything else you would like me to know like if you are pregnant, taking any medication, any allergies you may have or any specific injuries or ailments you would like me to focus on please indicate below.